Fangfoss Pottery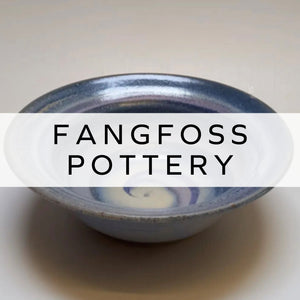 Fangfoss Pottery have been potters for over 40 years making domestic and decorative stoneware pottery.  Most of the pots are made in the "traditional way" using the potters wheel.
All the glazes they use are prepared in the pottery using their own recipes and fired in a gas kiln to 1280C.  The pots are ovenproof, dishwasher safe and can be used in the microwave.

They are always working on new ideas and experimenting with different oxides resulting in traditional pottery being given a contemporary twist.
Fangfoss Pottery