Devaiya Oils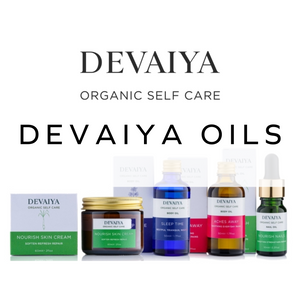 Devaiya Oils was founded by Ruby Sagu in 2015. It all started when Ruby had a car accident and
suffered a serious whiplash injury. She was reluctant to take medication for her injury and sought a natural alternative for treating her whiplash. It was at this point Ruby discovered the power of essential oils, after thorough research and study she created her first blend, Aches away It was 100% natural and relieved her of her whiplash pain when used on a daily basis. It was only when Ruby shared this with others, that she realised the true potential of her first oil blend.
She continued her work with oils and was approached by a number of people about creating further products. These were trialled and tested to become new products supported by customer experiences. Eight years on, She now has an award-winning well-being and natural beauty range that is vegan, cruelty free and organic.


Devaiya Oils