Judy Flanagan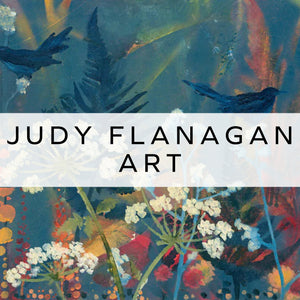 Judy's inspiration shines out of her acrylics and watercolours paintings which focus on the natural environment and people. Her work is described as varied, bold, colourful and optimistic.
Originally from Nottingham, Judy studied Art in Lincoln and completed a Bachelor of Art (Honours) in 1994. Her exhibitions have included Lincoln Cathedral, Sam Scorer Gallery and Marshchapel.
Now based in Hornsea, Judy is a member of Hornsea Art Society and East Riding Artists. She welcomes visitors to her gallery and studio where she can be found painting most days.
Judy produces originals, prints and cards alongside commissions and running workshops.
Judy Flanagan