Little Shop of Lathers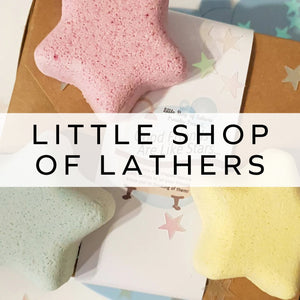 Little Shop of Lathers is the husband and wife team of Mark and Claire Riley.  Since 2012 our pampering bath and body products have been made by hand in Leeds from natural ingredients and old fashioned elbow grease (metaphorical not literal!).
Our products are designed to provide a little slice of attainable luxury without costing the earth. Our product packaging is and can be recycled and we are striving to be as environmentally friendly as possible.
We believe everyone deserves to be able to treat themselves to some quality self care and take a little time out for themselves, to recharge from busy lifestyles and have a little 'me time'.
Little Shop of Lathers