Prezprints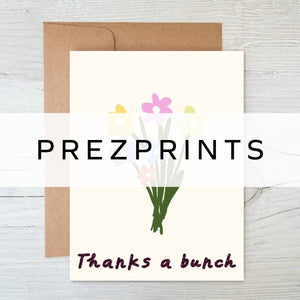 Holly is a self taught illustrator from Bradford. She designs prints, postcards, stickers, tote bags and t-shirts.
She digitally illustrates all her designs on her iPad. All of her art prints are created from home and her tote bags, stickers and T-shirt's are all sourced from local manufacturers as she tries to be as environmentally friendly as she can with her small business! 
She is a big advocate of self love and female empowerment, which is why she likes to show diversity and equality within my work to celebrate different body types and skin colours.
She loves using bright colours, bold patterns and positive quotes within her illustrations to create a positive attitude. 
Prezprints