Katrina Mansfield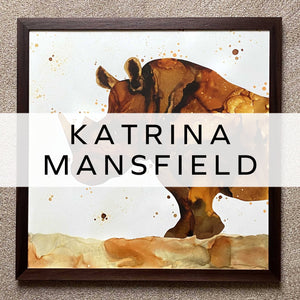 Katrina Mansfield is an artist who creates 'Fluid Art Animal Inks'. 
She works with alcohol based ink on Yupo paper to create vivid and fascinating paintings of animals. The paper she works on allows a longer working time with the ink and together with a blending solution she can allow the ink to flow freely across the page to create captivating patterns and shapes within her designed area. 
Katrina trained in Fine and Scenic Art at various institutions within the UK including York College, Lincoln University, Leeds College of Art, RADA London and The Royal Opera House London and is now part of the PICA Studios collective group based in the centre of York. 
Katrina Mansfield