July Studio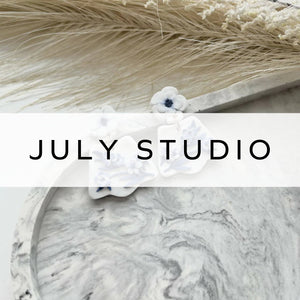 I'm Emily, owner of July Studio, and I have always had a passion for hand making things and being creative.
July Studio earrings are all handmade with polymer clay, creating dainty and lightweight pieces for you to enjoy on a daily basis. I aim to create unique designs made to be eye-catching.
Choose a design to make a bold statement or something more minimalistic to create a subtle statement.
Whichever you choose, July Studio is on hand to help you express yourself, bring the confidence out in you and elevate your outfit.
July Studio