Pebble Art Design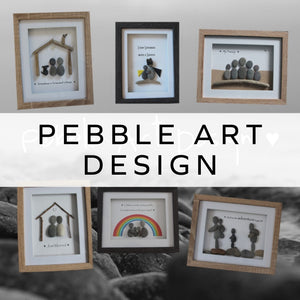 Pebble Art Design was established in 2015 by a local Beverley artist. 
Inspired by her love of the beach, Jo uses pebbles and other natural materials to make handmade Pebble Art Pictures. 
Each piece is unique and all incorporate nature, family, love and tranquillity. No two pebbles are the same which allows each picture to be totally individual.  They make the perfect special gift for all occasions. 
Pebble Art Design