Jewels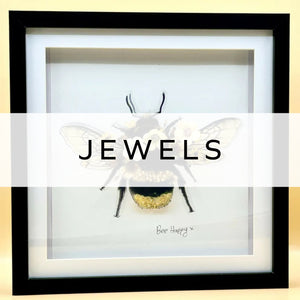 Born and bred in Leeds, Marie Bell attended Leeds Art College and Bradford College where she gained a BA in Art and Design.  Her interests were always multi-disciplinary having worked as a costume designer and maker for numerous theatres all over the country.  She also had a designer jewellers in Leeds specialising in on off hand crafted jewels.
Her Artwork has also always displayed a crossing over of disciplines as her portraits and landscapes quite often incorporate sheer fabrics and tissue.  Her style is very dynamic and full of life, the quality of the marks and delicate 'dance' of elements being of the highest importance. The studios at Harewood being some of her latest work are designed to inspire and lift the spirit.
Teaching part time she otherwise pursues her passion (obsession!!) Art and Design.  She exhibits throughout Yorkshire gaining an increasing collector base for both her original artworks and limited edition prints.
Jewels