Jacis of York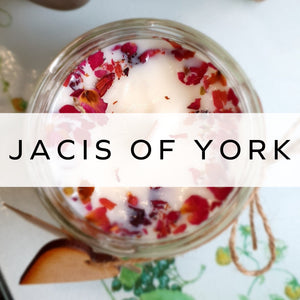 Jaci has been hand pouring candles for several years and likes to make affordable luxuries.
All Jaci's candles are hand poured and hand decorated, therefore no two candles are the same. Her candles and wax melts are Eco and Vegan friendly.
Requests to make individual candles and wax melts for wedding favours are welcomed.
Jaci also makes fragrances for your car and Reed Diffusers for your home.
Jacis of York