Painty Paws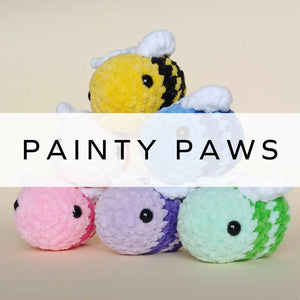 Painty Paws was born our of a passion for creativity, and a lifelong love of all things soft and cuddly!
Every stitch and every embroidered smile of Becky's bears, birds, bees, bunnies, and other creations (some of which don't begin with the letter "B"!) are crocheted or sewn by hand, using high quality yarn.


Whether you want a cuddly companion to sit on your desk and keep you company while you work, or a unique toy for your child to play with, Painty Paws teddies could be just what you are looking for!
Painty Paws