Magic Lane Creations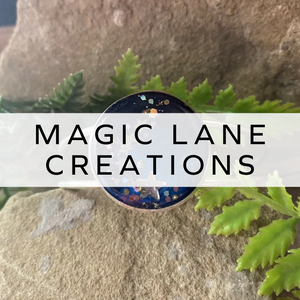 Magic Lane Creations was formed in 2016. Paula, who works full-time for a tech PR agency, runs the project with her mum and daughter.
Together, the family aims to create items that remind customers of their 'inner magic'.
From customised hair accessories, to hand-crafted resin jewellery, there are plenty of shiny, sparkly and enchanting things on offer for you to gift to yourself or to your loved ones.
Magic Lane Creations