Lucy Webster Fine Art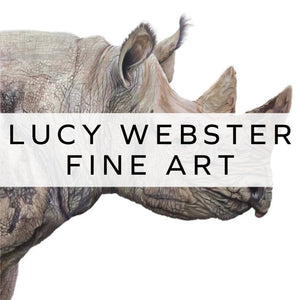 Lucy Webster Fine Art is run by multi award-winning wildlife and pet portrait artist Lucy Webster. Lucy set up the business during the global pandemic after teaching herself via watching YouTube videos how to use coloured pencils to produce realistic drawings. 
Nature is Lucys true inspiration and she has a passion for environmental conservation. She originally studied a degree in Wildlife Conservation at Nottingham Trent University and therefore she wanted her business to be as eco friendly as possible. So from the materials she uses to produce her drawings, to the products she produces and the packaging they are sent out in; Lucy has done her research to ensure she has as minimal impact on the natural world as possible. 
Lucy Webster Fine Art