Rowley Soaps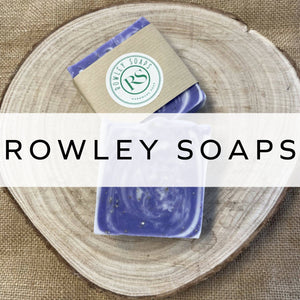 A few years ago, I decided to reduce the amount of plastic that we used at home, this included switching our hand and body washes to solid soap bars.  It was then during the lock down on 2020 that I ventured into the world of soap making.  After a few failed attempts I decided to take a course and completed an advanced diploma in soap making with the fabulous Soap School in Huddersfield.   From here I took some time formulating my own soap recipes finding ingredients that I believed worked well together, and so Rowley Soaps was established.  The name Rowley comes from the parish of Rowley which is located at the edge of the Yorkshire Wolds. 
All Soaps are handcrafted using the traditional cold processed method.
None of our soaps are tested on animals.
We do not use palm oil in any of our soaps.
Rowley Soaps