Seafan Ceramics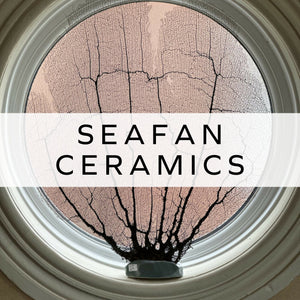 Jane was a pharmacist until early retirement led to a complete change of direction. She took up ceramics as a hobby and this has now led to Seafan Ceramics, a small concern making hand built individual pieces.
Her style is quirky and eclectic.
Many of Jane's pieces feature impressions of Seafan coral, grasses, and seed heads to produce a wide variety of delicately patterned ceramics, but she continues to try new things to widen her range.
Jane has had limited formal training in ceramics but continues to love her new venture
Seafan Ceramics