Wildwood Woodturning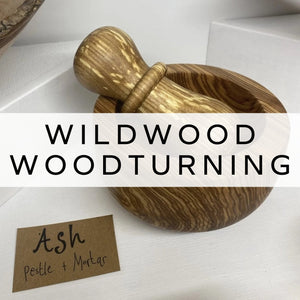 Wildwood Woodturning - hand turned wooden bowls, lidded pots and decorative items.

Wild Wood was born from a lifelong passion of working with wood. I am inspired by the raw, wild and natural beauty of each piece of wood- the texture, grain, bark and colour.
I love to retain the raw 'live' edge of the bark wherever possible and love the way the wood tells you what it is going to become as I turn it on my lathe. Each piece is hand turned by me Pete in my workshop in East Yorkshire.
Wildwood Woodturning