ColoursOf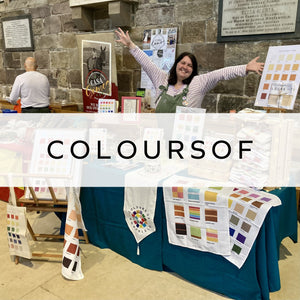 Hi my name is Mary, I am the creator of the @ColoursOf__ instagram account (formally @coloursofsheffield) where I match Pantone cards to the beautiful colours of your favourite places. https://www.coloursof.co.uk

I have lived in Sheffield since 2012 and have fallen in love with the lovely sights and lovelier people. Since 2017 I have been carrying a pack of 100 Pantone cards around in my bag, looking for colour around me and being inspired by the gorgeous sights of my favourite place in the world. I set this up as a separate Instagram account and was pleased to see that others liked my photos as much as I liked taking them.

I've recently put some of my favourite of these colour matches together and designed some prints, postcards & tote bags! 
ColoursOf