Helen Rowland Art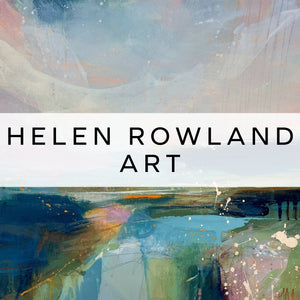 Helen is an expressive painter, whose work celebrates the freedom and joy that she draws from the landscape. Her love and understanding of colour are evident in her art. With her bold palette and expressive marks, she aims to share the euphoria and beauty that is found in the environment. 

Originally from Beverley, Helen studied Drawing and Painting at Edinburgh College of art, graduating in 2002. Her work has been included in exhibitions in Scotland, New York and local galleries. She now lives in Leven and paints in her home studio.

Helen creates original painting and undertakes private commissions.
Helen Rowland Art