Caz Kitsch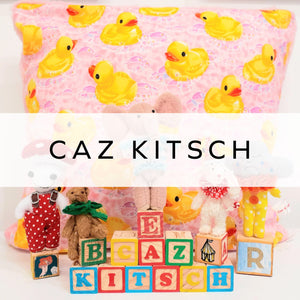 Caroline (aka Cazkitsch) loves to sew and create with fabric. Her cushion range originated with the realisation that she simply had too much fabric hidden away in her stash and that it needed to be out, seen, and enjoyed.

All the fabrics have been chosen purely because she likes them and often feature Halloween, cutesy animals, and faux fur.

These are then lovingly put together to create a little bit of kitsch and comfort to brighten up your home.
Caz Kitsch